Anna
Mysterious Merchant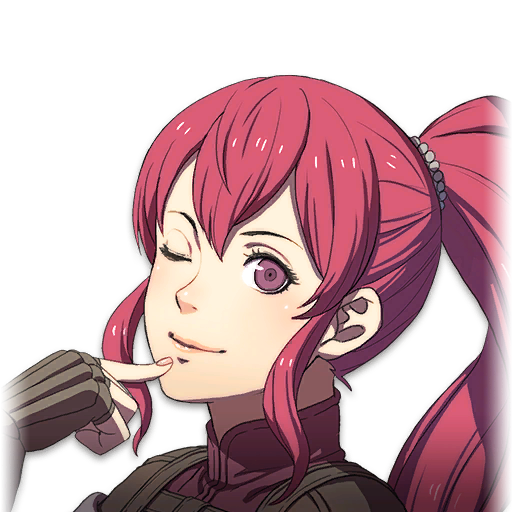 Endings
Anna (Solo)
Anna's business savvy proved to be a great asset in the post-war reconstruction of Garreg Mach. Once the restoration was complete, she disappeared from the area entirely, though tales of a mysterious merchant were passed down in every corner of the world for centuries to come. Some say she continues her travels even to this day, eternally peddling her wares, and ever in search of the next lucrative opportunity.
Anna (Solo)
Anna did not die
Got caught up in the battle at Garreg Mach and vanished without a trace, never to be heard from again.
Anna (Solo)
Anna did not die
Fell in <Battlefield> <Month>, <Year>.