Seteth
Assistant to the archbishop of the Church of Seiros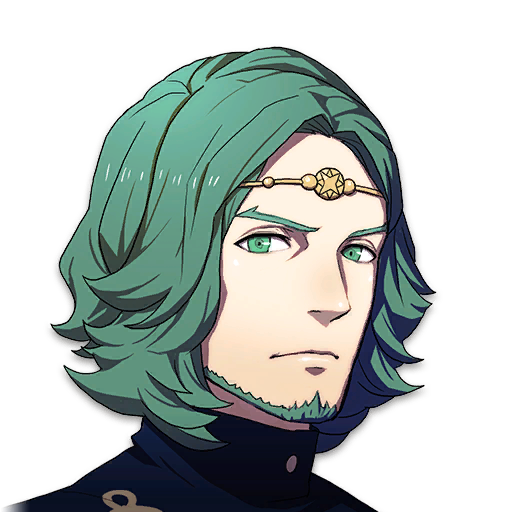 You look as if you have no idea what's going on here. I know my way around, so I'm happy to help you find your footing. The monastery has some exceptional facilities that everyone who lives at the Officers Academy is welcome to make use of.
Affiliation
Church of Seiros
Gender
Male
Age
26
Height
182 cm, 182 cm
Birthday
12/27 (Ethereal Moon)
Crest

Crest of Cichol
Legend has it that Saint Cichol bore this Crest. A symbol of strength and the land. Sometimes lets combat arts prevent enemy counterattacks.
Interests
Protecting Flayn
Writing fables
Likes
Flayn, the Church of Seiros, diligence, fishing
Dislikes
Anyone who is a threat to Flayn or who opposes the Church of Seiros
Personal History
Part I
| Year | Details |
| --- | --- |
| 1162 | Summoned to Garreg Mach Monastery as an assistant to the archbishop. |
Part II (Not Crimson Flower)
| Year | Details |
| --- | --- |
| 1181 | Searches for Archbishop Rhea along with Knights of Seiros. |
| 1185 | Returns to Garreg Mach Monastery and joins the anti-Imperial forces. |